This podcast creates a safe space to talk about mental health. A former TV news anchor who's sharing his journey with anxiety & OCD publicly, your podcast host Bryan Piatt offers insight, wisdom and comfort for others maneuvering their mental health. Take what serves you, and leave the rest.
Episodes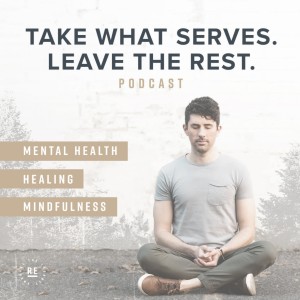 Monday Sep 25, 2023
Monday Sep 25, 2023
Wanting reassurance is a natural part of being a human being. 
In this episode Bryan talks to Dr. Anastasia Ristau about our relationship with it.
They talk about how sometimes reassurance can be used to avoid what we're feeling in the moment, ways it can fuel anxiety, when reassurance can be especially healing, and much more. 
Dr. Ristau is a licensed psychologist, and the Director of Psychotherapeutics at PrairieCare. 
This conversations was inspired by the article "How To Stop Reassurance Seeking" by Nick Wignall. 
As always, take what serves you - and leave the rest. 
(This podcast is not meant to replace therapy. If you feel you need it, we encourage you to reach out to a licensed mental health professional)