This podcast creates a safe space to talk about mental health. A former TV news anchor who's sharing his journey with anxiety & OCD publicly, your podcast host Bryan Piatt offers insight, wisdom and comfort for others maneuvering their mental health. Take what serves you, and leave the rest.
Episodes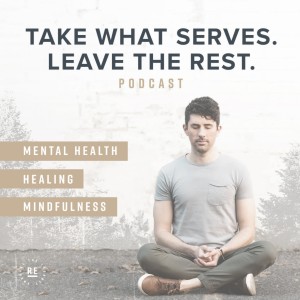 Thursday Mar 10, 2022
Thursday Mar 10, 2022
The news about the LGBTQ+ community that's been making headlines recently has been difficult to absorb. Today on the podcast, we're talking about it. 
Bryan chats with QUEERSPACE Collective Founder Nicki Hangsleben (she/her) and QUEERSPACE Board Member Micah Helle (They/Them & He/Him) about the incredible work they're doing for LGBTQ+ youth. We learn more about their coming out journeys, get their reaction to what's unfolding right now in states like Florida, talk about some of unique mental health challenges within the LGBTQ+ community - and discuss how we can all show up for trans & non-binary youth. 
However you identify, we celebrate you. We honor you. We need you.
You can follow Bryan on Instagram: @BryanPiatt
You can follow QUEERSPACE Collective on Instagram: @queerspacecollective
(This podcast is not meant to replace therapy. If you feel you need it, we encourage you to reach out to a licensed mental health professional)