This podcast creates a safe space to talk about mental health. A former TV news anchor who's sharing his journey with anxiety & OCD publicly, your podcast host Bryan Piatt offers insight, wisdom and comfort for others maneuvering their mental health. Take what serves you, and leave the rest.
Episodes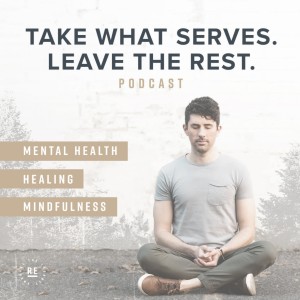 Monday Sep 11, 2023
Monday Sep 11, 2023
In this episode, Bryan talks to Anna Ransbotham-Cole about her journey of getting an ileostomy surgery after living with ulcerative colitis. 
Anna shares the depths that she reached when ulcerative colitis was at its worst, and how she says her ileostomy surgery gave her her life back. She shares more about what an ileostomy surgery is, what this journey has taught her about life, and much more. 
Resources that Anna recommends:
- United Ostomy Associations of America 
- Crohn's & Colitis Foundation 
- Follow @betterbelliesbymolly on Instagram 
As always, take what serves you - and leave the rest. 
(This podcast is not meant to replace therapy. If you feel you need it, we encourage you to reach out to a licensed mental health professional)