This podcast creates a safe space to talk about mental health. A former TV news anchor who's sharing his journey with anxiety & OCD publicly, your podcast host Bryan Piatt offers insight, wisdom and comfort for others maneuvering their mental health. Take what serves you, and leave the rest.
Episodes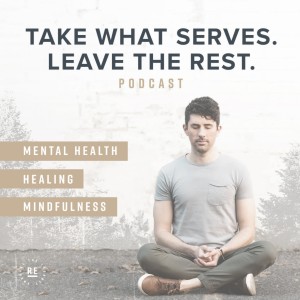 Monday Aug 14, 2023
Monday Aug 14, 2023
Lyndsay Guentzel was diagnosed with ADHD a few years ago in her mid 30's. Then, recently was diagnosed with a rare, incurable muscle disease called Myositis. 
In this week's episode, Bryan talks to Lindsay about her journey. She shares what it's teaching her about life, what helps her maneuver the day-to-day, and much more. 
Lyndsay is an award-winning radio journalist and producer - working at WCCO Radio and Minnesota Public Radio in the past. She's also a mental health advocate and the host of the ADHD Online weekly podcast called "Refocused with Lyndsey Guentzel".
As always - take what serves you, and leave the rest. 
(This podcast is not meant to replace therapy. If you feel you need it, we encourage you to reach out to a licensed mental health professional)