This podcast creates a safe space to talk about mental health. A former TV news anchor who's sharing his journey with anxiety & OCD publicly, your podcast host Bryan Piatt offers insight, wisdom and comfort for others maneuvering their mental health. Take what serves you, and leave the rest.
Episodes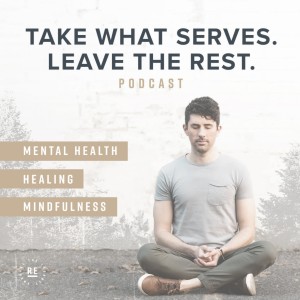 Monday Aug 07, 2023
Monday Aug 07, 2023
Conflict can be deeply uncomfortable and something many of us often avoid. 
It is, however, an inevitable and natural part of being in all sorts of relationships. 
In this episode, Bryan talks to Dr. Anastasia Ristau about how conflict can actually deepen our relationships and draw us closer to the people in our lives. 
They discuss ways to maneuver those tough conversations we may find ourselves in during conflict, how perfectionism can seep into the discussion around conflict, and much more. 
Dr. Ristau is a Licensed Psychologist and the Director of Psychotherapeutics at PrairieCare. 
As always, take what serves you - and leave the rest. 
(This podcast is not meant to replace therapy. If you feel you need it, we encourage you to reach out to a licensed mental health professional)