This podcast creates a safe space to talk about mental health. A former TV news anchor who's sharing his journey with anxiety & OCD publicly, your podcast host Bryan Piatt offers insight, wisdom and comfort for others maneuvering their mental health. Take what serves you, and leave the rest.
Episodes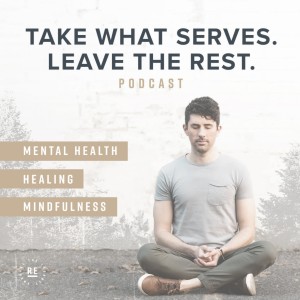 Monday Aug 28, 2023
Monday Aug 28, 2023
In a world where there is constant pressure to grow, evolve, do our best, strive, and achieve - perhaps some of the best medicine we can give ourselves is the permission to "be average". 
I know - encouraging someone to "be average" is almost like saying a bad word in the society we all live in today. But, hear us out. 
In this episode, Bryan talks to Dr. Anastasia Ristau about how "being average" maybe isn't such a bad thing, and actually an invitation to lean into and embrace our humanness. 
They talk about what the word "average" means to them, how "average" may being us closer to those around us, and ways to flow between the "average" moments in life and those times where we need to push, strive and achieve. 
Dr. Ristau is a Licensed Psychologist and the Director of Psychotherapeutics at PrairieCare. 
As always - take what serves you, and leave the rest. 
(This podcast is not meant to replace therapy. If you feel you need it, we encourage you to reach out to a licensed mental health professional)