This podcast creates a safe space to talk about mental health. A former TV news anchor who's sharing his journey with anxiety & OCD publicly, your podcast host Bryan Piatt offers insight, wisdom and comfort for others maneuvering their mental health. Take what serves you, and leave the rest.
Episodes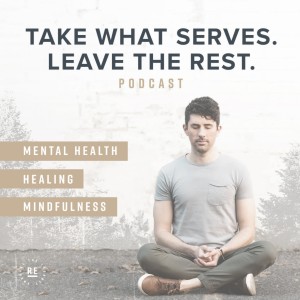 Monday Jun 19, 2023
Monday Jun 19, 2023
In this week's episode of the podcast Bryan talks to Jonny Say, who's a counselor and compassion & mindfulness-based therapist in the UK. 
Jonny shares his own mental health story, which includes symptoms of OCD, depersonalization and panic. 
Jonny shares how Acceptance and Commitment Therapy has been instrumental in his healing, and how he now uses it with his clients. Jonny also shares how he cultivates self-compassion in moments where things feel really intense. 
You can follow Jonny on Instagram (@jonnysaytherapy) and on YouTube. 
As always, take what serves you - and leave the rest. 
(This podcast is not meant to replace therapy. If you feel you need it, we encourage you to reach out to a licensed mental health professional)